One of the most critical devices you need to have in your office is a copier machine. When you need to copy, print, scan, and fax documents, they will be able to do it all at once. However, as time goes by and as good as it can be, your copier machine will start to wear and tear; they cannot meet the print demands unlike before. It is where a copier repair company comes in handy.
In choosing the best office copier repair company, you have a lot of considerations to make. They need to have the skills and experience to handle all types of copiers. They should even offer concrete anticipated turnaround time, not simply a promise of quick service.
This article will discuss the top five ways to choose the best repair company among the rest. So, keep on reading as all of this will be your guide.
Location Of The Office Copier Repair Company
The most straightforward checklist you need to consider is the repair company's location. Since your copier serves a greater purpose in your office and is always required, the repair company should have a quick response time. The bridge to having the most efficient repair is the location of the copier repair and service firm.
When you choose the ones in your area, you can expect them to do their best to serve you quickly. With the short distance, their professional experts will have the chance to visit your business, reducing travel time and allowing them to assess and fix your machine.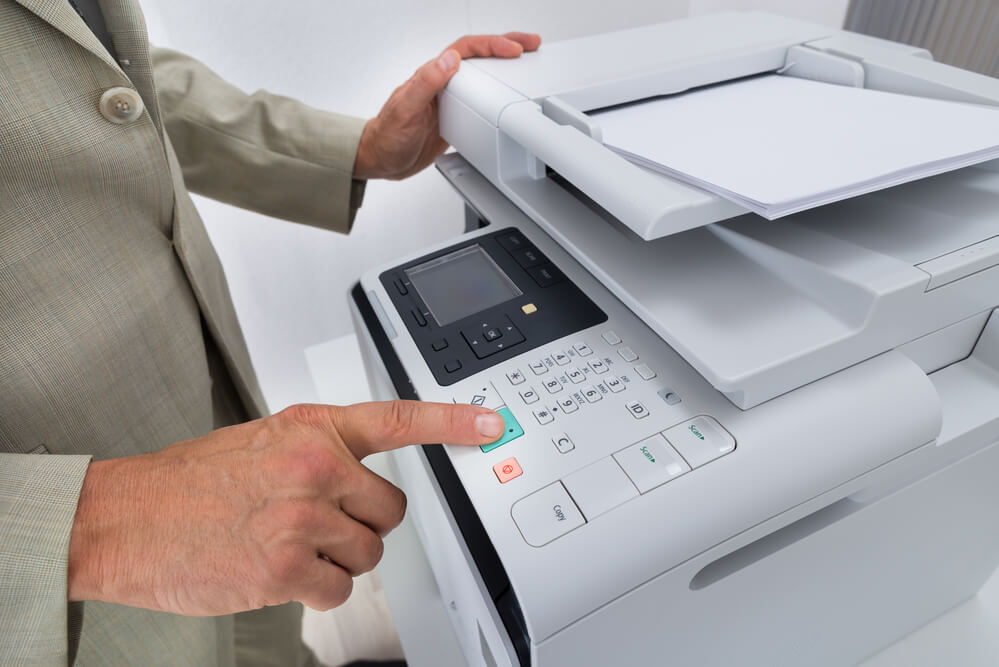 Know What The Services Of Copier Repair Company
The response time of the copier repair company is vital to note. However, how slow or fast their repair time is another. You will have to wait for quite some time for the copier to be repaired, especially if it needs deep repairing and is heavily malfunctioning.
Before you need to choose a copier repair company, you need to know the services they offer and if they can meet your requirements. Along with that, ask for their rates so that you can compare them to other companies and choose the best ones.
Keep An Eye On The Track Record
Every copier repair company has its unique selling points. The only problem is that there are far better options. Copier machines are expensive to repair and time-consuming, so you must find a technician who can handle them well.
Before you choose which one, you need to do your research. Check if these companies have reviews on their websites or google, and reference their previous customers. You should also pay attention to their work and success through their operations.
Assistance In Managing Costs
Repairing a copier machine is expensive, primarily if there are many parts to be replaced and the labour work is long. For these reasons, you want to find a repair company that will be there when you need something fixed and helps you manage the most cost-effective options for repairing. For instance, they will give you an idea of the latest developments and trends that will work best on your copier.
Knowledgeable And Experts With Repairing
Even though all repair companies are knowledgeable, analytical, and passionate, others are better, more informed, and more experienced. Examine how they informed you about the copier's technicalities, such as discussing complicated issues with your printer, how to diagnose these problems, and if they are fitted to resolve them.
Conclusion
When choosing the best office copier repair company, you will have more peace of mind. You will receive top-notch services and performance from them. We are a tech solution company that will help you with faster and more adequate inspections and repairs.
We help businesses cut costs with our services and increase productivity. To learn more about our offers, if you plan to get copiers for your office in Cleveland, you can opt to buy copiers or lease copiers in Cleveland. We can give you the option to get the copier that you want.  You can contact our local copier leasing services department in your location.
If your Location is around Cleveland, you may call us at (216) 303-6258, our personnel for copier leasing in Cleveland will assist you. If you are also looking for copier repair services in Cleveland, you may contact our copier repair personnel at the same number.