If you are planning to start a new business venture, one of the essential things you should consider and prepare is a list of your office equipment. You have to make sure that all the must-have office equipment is present before your grand opening launch. Here are the ten must-have items that must be visible in your office.
1. Software, Computers, and Other Devices
Indeed, you can't perform your tasks without the presence of the right equipment. Getting software and computers is a must-have to ensure that you are entirely ready. There are lots of computer brands in today's market that you can choose from. It is essential to survey to make sure that you pick the best computer brand suited for your business needs. Microsoft Office, Accounting software, anti-virus software, and customer management system are some examples of essentials that you need to consider.
2. WiFi and Internet
It is pretty easy to have the best computer and software, but your start-up business will not flourish without internet connectivity in today's world. In setting up your internet connection, you will need a modem, a router, and a reliable internet service provider. Having a WiFi connection is more convenient than an Ethernet connection. Just be sure that your network can accommodate the number of personnel.
3. Telephone System
Apart from the Internet, you will use an office phone to conduct different business transactions. Setting up an internal VoIP communication system will let you get in touch with your clients and reach out to them quickly. 
4. Chairs and Desks
In choosing your office chairs and desks, you have to make sure that they are comfortable and safe to use. You must also take the decorative scheme and office layout into consideration. Whether classic or modern, your office must look professional and conducive.
5. Copy Printer
A Copier machine is considered one of the must-haves in your office. You can easily save and scan documents, track costs, and create professional presentations with this office equipment. At first, it seems a considerable expense, but if you factor in the benefits it provides your business, it is cost-effective.
6. Stationery
Sometimes essential office supplies like stationery get overlooked. Bond paper, pens, staplers, and sticky notes are just some of the office supplies that must be visible on your office desk.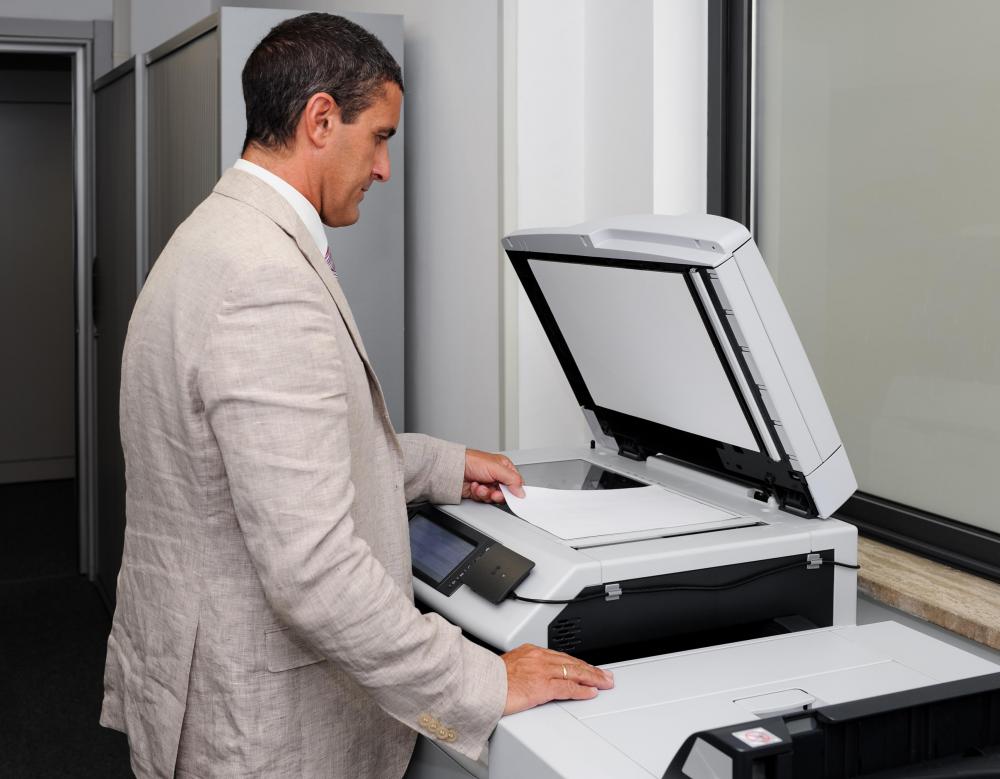 7. Kitchen and Coffee Supplies
It is a fact that your top-performing employees are considered the lifeblood of your business. Bottled water, tea, and coffee make the office atmosphere welcoming and conducive. It is also important to include the stirrers, sugar, and creamer in your office pantry.
8. Brochures and Business Cards
Fliers, business cards, and brochures play a crucial role in getting potential clients. Business cards are very useful, especially if you want to give updates and information about your business.
9. Mailing Equipment
This can be an additional expense to your business, but as time goes by, it will pay off. Once you have a mail machine, it will be easier to mail out your presentation and products. Before renting a mail machine, it is important to know the maximum number of emails you send every month.
10. Little Things
Colourful and creative office supplies, little figurines, and uplifting artwork will definitely work together to increase efficiency and boost morale. Adding live plants in your office can also improve the productivity of your employees.
Conclusion
Choosing the best and right office equipment will help your business run a smooth operation. While considering this office equipment, business owners should consider their personnel needs.
Starting a new business takes a lot of courage and inspiration. Too much worrying about having a reliable and steady income and experiencing failures can cause slight headaches.
If you plan to get copiers for your office in Cleveland, you can opt to buy copiers or lease copiers in Cleveland. We can give you the option to get the copier that you want. You can contact our local copier leasing services department in your location.
If your Location is around Cleveland, you may call us at (216) 303-6258, our personnel for copier leasing in Cleveland will assist you. If you are also looking for copier repair services in Cleveland, you may contact our copier repair personnel at the same number.